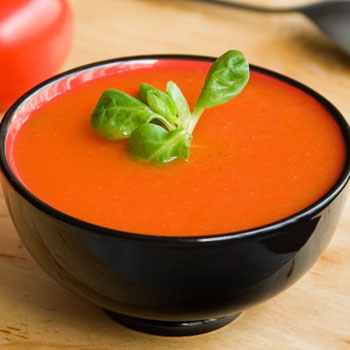 Created by
The MDM Team
, Thursday, 08 November 2007
Creamy and tasty! This soup goes well with a slice of sourdough baguette!
Ingredients
1 29 oz. can diced tomatoes
1 10.5 oz. can condensed chicken broth, undiluted
2 tbsp. margarine
2 tbsp. white sugar
1 tbsp. chopped onion
1/4 tsp.
baking
soda
2 cups heavy whipping cream
Methods/steps
In a large stock pot add tomatoes, chicken broth, butter, sugar, onion and baking soda. Simmer for 1 hour. In a double boiler heat cream until hot. You can also use a small saucepan over low heat. Make sure the cream does not burn. Once heated, add to tomato soup and serve.